In The News
Hartwick's O'Connor Chair Lecture to Address Care and Treatment of Addiction
March 2, 2022
Three distinguished experts will provide their insights on a critical aspect of nursing during Hartwick's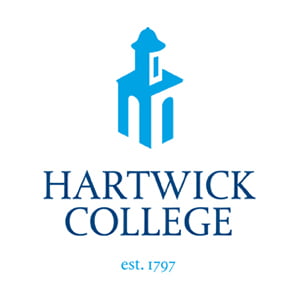 College's upcoming O'Connor Chair Lecture. The topic, "Care and Treatment of the Addicted Population: An Urban/Rural and Nurse Perspective," will be explored during a virtual edition of the semi-annual Lecture on Friday, March 11 from 7 – 8:30 p.m. The panel will discuss the ever-growing addiction crisis, focusing on the complexities of addiction in the urban and rural settings, as well as the risk for substance-use disorder in the profession of nursing. The event is free and open to the public via Zoom.
Featured Speakers
Dr. Lawrence Brown, Jr., MD, MPH, FACP, DFASAM, is chief executive officer at START Treatment & Recovery Centers of Brooklyn, NY. There he oversees nearly 300 employees who care for 3,000 adults and 80 adolescents. A graduate of Brooklyn College, Brown received a combined M.D. from New York University and a master's in public health from Columbia University. He completed an internal medicine residency at Harlem Hospital and a neuroendocrinology fellowship at the Columbia University College of Physicians and Surgeons, followed by academic appointments as Associate Physician at the Rockefeller University Hospital & Clinical Assoc. Professor of Public Health, Weill Medical College of Cornell University. A former president of the American Society of Addiction Medicine, he has served on committees of the Food and Drug Administration, the National Institute on Drug Abuse and the National Institute on Allergy & Infectious Diseases. He is also a veteran of the U.S. Army and received a Bronze Star for meritorious service in the Vietnam War.
Julie Dostal is the executive director of the LEAF Council on Alcoholism and Addictions, and has been with the organization since 1998. Dostal is a trusted leader and recognized authority, both locally and nationally, on topics including substance abuse prevention, addiction science, community coalition building, and public policy advocacy. She has been recognized for her efforts as a New York State Woman of Distinction, a Hometown Oneonta "Person of the Year," and as the Otsego County Jail Ministry 60th Anniversary Award recipient. At the heart of her work is the encouraging message, "Addiction is a preventable, treatable disease from which people can and do recover."
Joyce Nebush, RN, is regional coordinator of SPAN (Statewide Peer Assistance for Nurses).
She is credentialed by the New York State Office of Addition Services and Supports as an alcoholism and
alcohol substance abuse counselor. From 1998-2016, she served as clinical supervisor/residential director at Rutger Street Community Residence, a 16-bed residence in Utica, NY, for men diagnosed with substance use disorder. Nebush was also a part-time staff nurse in the psychiatric unit of St. Lukes Hospital in Utica for 13 years. In 2016, she earned the Amethyst Award from the Center for Family Life and Recovery, Inc. The award is given to a member of the community who has helped others by inspiring them with the message of hope and recovery in the fields of mental health and chemical dependency, as well as treatment and prevention.
Hartwick College Nursing Department Chair and Clinical Associate Professor Patricia Grust, PhD, will serve as the evening's host, and Clinical Assistant Professor of Nursing Kathleen Ash will moderate the event. The Zoom link for the Lecture is https://hartwick.zoom.us/j/88437785762.
For more information on the O'Connor Chair Lecture, visit the webpage or contact Coordinator of Nursing Opportunities Geneen Bolton at boltong@hartwick.edu or (607) 431-4790.