What's next begins now.
You'll have a great experience at Hartwick, and be ready for the world when you graduate. It all happens one step at a time, with uncovering your interests, maximizing your talents, learning on campus and off, making friends and getting involved, networking with alumni, and taking advantage of many pre-professional experiences.  Before you know it, you'll be showing employers and grad schools all that you know and have accomplished.
We're here for you!
Give us a call, we're happy to talk about Hartwick and the entire college process. Email admissions@hartwick.edu or 888-HARTWICK (888-427-8942) or 607-431-4150.
Guidance Counselors
As a school counselor, your students rely on you for advice about finding the right fit college.
Review Our Resources
Education Built For You
Hartwick's new approach to education, FlightPath, is just for you. You'll focus on what you're good at, and make progress toward your career from the very beginning. Your academic journey will shift and grow with you, as you find your place to belong and become the person you were meant to be.
Ways to Experience Hartwick
Whether you are able to explore this extraordinary campus in person or will visit us virtually, you'll have a great opportunity to experience Hartwick. Schedule an in-person tour, arrange for a personalized virtual tour, or sign up for an information session below. This is your chance to learn all about life as a Hartwick Hawk.
Application Deadlines
Get all the information you need about when to apply and what's required.
Financial Aid
Have questions about tuition and financial aid? We're here to help make Hartwick real for you.
Support at every step
We're here to help make every step of your admissions process as easy as possible. Whether you need help completing your application, financial aid information, or answers to any of your questions, our Admissions team has you covered.
ARE YOU READY TO TAKE FLIGHT?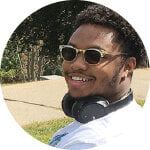 "When I came for my football visit, the view out over Frisbee Field just spoke to me. I knew this was the place for me.
"Everything fell in line for me with the many options at Hartwick. The professors will set you up for success academically and the events for students will set you up for success socially. This place just feels like home.
"I can't wait to see what the rest of my future holds for me at Hartwick. Go Hawks!"
Noah Hurt '24
Criminal justice major from West Hartford, CT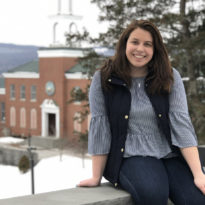 "At times I ask myself, 'Can I do this?' The answer is always, 'Yes, I can.' That's because of what I built through all my experiences at Hartwick."
Stephanie Sacco '18
Air Force Proposal Manager Lead at Sikorsky Aircraft, a division of Lockheed Martin.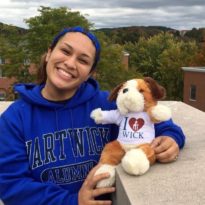 "I know deep in my heart that Hartwick is where I belong. All of the tools I will need for my future career are here in front of me; I just have to run with what I have been given."
Sofia Escobar '24
Creative writing major and contributing writer for The Wick magazine from Long Island, NY.