Leader News
Hartwick's O'Connor Chair Lecture to Address Safety and Legal Issues in Nursing
March 3, 2023
Two distinguished experts will provide their insights on two critical aspects of nursing during Hartwick's College's O'Connor Chair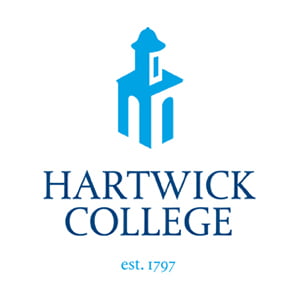 Lecture. The topic, "Safety in Nursing and Legal Issues" will be explored on Friday, March 3 at 7 p.m. The presentation, which is free and open to the public, will held via Zoom and can be joined here.
Featured Speakers
Karen A. Butler, R.N., BSN, J.D., partner at Maynard, O'Connor, Smith & Catalinotto (MOSC), LLP, combines more than 20 years of experience as a critical care nurse with her skills as a practicing attorney. Her areas of practice include medical malpractice defense, professional misconduct, health law, and civil rights litigation. She is admitted to practice law in all the courts of the State of New York, in both the Northern and Southern Districts of New York, and in the United States Supreme Court. Graduating magna cum laude from Albany Law School in 1995, Butler was associate editor of Albany Law Review and recipient of the Selma Mintz Memorial Prize for graduating with honors while raising a family. She is a member of the New York State Bar Association and its Health Law Section, as well as the American Association of Nurse Attorneys. She is a past member of the board of the Capital District Trial Lawyers Association and was its president in 2009. Butler has published several articles on health law-related topics, and lectures extensively on health law, litigation, and professional misconduct. She was appointed by the governor to the New York State Task Force on Life and the Law in 2003, for which she worked on such topics as the definition of brain death and allocation of ventilators in a pandemic.
Paula Moshier, MSHA, BSN, R.N., CMPE, CPHRM, is the VP, Quality and Patient Experience for the Bassett Healthcare Network. Ms. Moshier was the valedictorian graduate of her class at St. Elizabeth College of Nursing, she completed her BSN at Syracuse University, obtained her Master's in Health Care Administration from Utica College, and plans to graduate from Case Western Reserve University with a DNP in Nursing Leadership in May. She has held leadership roles in a variety of clinical settings including ICU, Perioperative Services, Cardiology Services, Patient and Staff Safety and Risk Management. She holds certifications in enterprise risk management, medical practice management, Lean, and Just Culture training.
Hartwick College Nursing Department Chair and Clinical Associate Professor Patricia Grust, Ph.D., will serve as the evening's host, and Clinical Assistant Professor of Nursing Kathleen Ash will moderate the event.
For more information on the O'Connor Chair Lecture, visit the webpage or contact Coordinator of Nursing Opportunities Geneen Bolton at boltong@hartwick.edu or (607) 431-4790.