Go
abroad
Ready to have the greatest experience of your life? We'll help you find your ideal program.
10 Reasons to study abroad
1. See the world
Studying abroad gives you the opportunity to discover new countries and explore their incredible scenery, history, monuments, food, people, culture… and many other things that will make it an unforgettable experience.
2. Learn a new culture
This is probably the most famous reason for going abroad, but it is truly magical to sumerge yourself in a completely new lifestyle; and studying abroad is a magnificent way to do that. You will not only see your own culture from a different angle, but you will also become familiar with the culture, celebrations and traditions of another country. Doesn't that sound intriguing?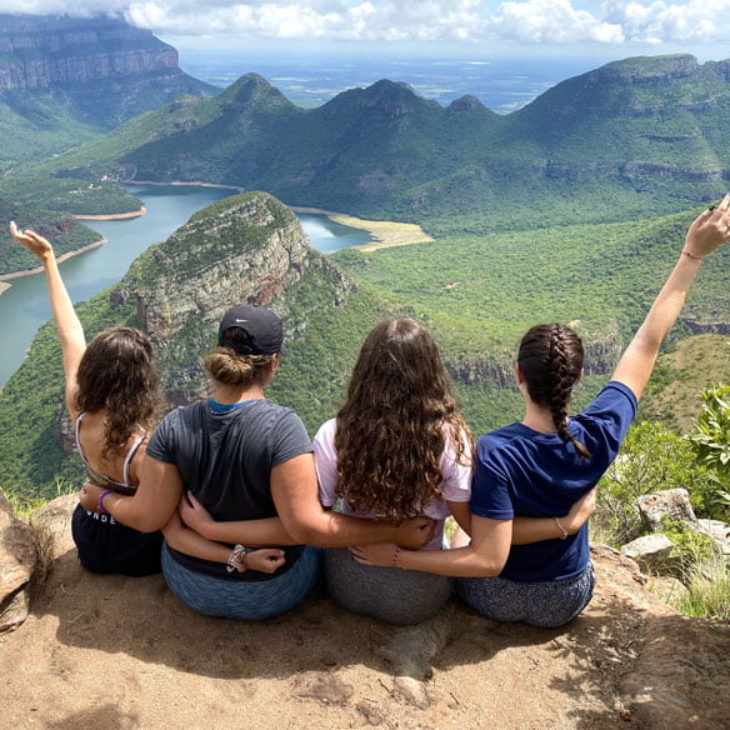 3. Make lifelong friends
Studying abroad does not only give you a great experience, but it also gives you the opportunity to make lifelong friendships. Going through this experience together will make you build closer relationships with your classmates, and it will also force you to meet new people who might become some of your closest friends in the future. Wouldn't it be nice to have friends all over the world?
4. Become fluent in another language
Did you ever take Spanish, French,  German, Italian,  Japanese, Chinese or any other language in High School? Have you always wanted to test your linguistic skills? Or maybe you just want to learn a new language? Perhaps polish a language that you are currently studying?
Don't say more, visit a country where everybody speaks that language and practice it in your daily life while speaking to natives.
5. Find new interests
Going abroad changes your perspective on everything. You will be able to see your culture, country, life and expectations from a different angle and it will allow you to rediscover yourself. It is a great way to find new interests and to develop the ones you already have in a different environment.
6. Career opportunities
There is no doubt that we live in an ever-growing globalized society. This is why having global experiences is becoming one of the most valuable and searched-for characteristics during the hiring process. It can be the one thing that differentiates you from all the other competitors in a future!
7. Become more independent
It is always a challenge to leave your home country and step into the unknown, but this will make you grow in the personal aspect of your life and you will become more independent. Studying abroad gives you the opportunity to develop skills that will help you in your future, at a personal and professional level.
8. Try new food
Going to an Italian restaurant is not the same as having a plate of Risotto in Rome. Going to an asiatic restaurant is not the same as having some gyozas in Tokyo. Take the chance and discover some of the best food while having the greatest experience of your life.
9. Work on your network
Having a wide network is essential in order to succeed in almost every job field. Once again, studying abroad allows students to amplify their network and expand it to places all over the world.
10. Lots of financial aid
There are lots of ways of getting financial aid to study abroad. Hartwick College, as well as the federal state, offer scholarships to  students wanting to go abroad.
Come by the Global Education department and let us help you!
Choose your ideal period of time to go abroad and discover your options
You can begin planning an off-campus program as early as January Term your first year. For longer-term programs, students go as early as their sophomore year. You may study for a semester, fall or spring, or for the entire year.
Requirements vary by program, but for many programs you would need a minimum GPA of a 2.7 or higher for your application to be considered. You cannot be on academic probation or disciplinary probation at the time you apply. Additional requirements might include language proficiency, course prerequisites, or a higher GPA.
Start the planning process early. Talk with your advisor, with your family, and with other students who have studied off campus. Research your program options and gather information either online, or stop by our offices on the first floor of Golisano Hall and we will assist you with your search. Consider what your goals are for studying off campus. Does the program have the courses you are looking for? Is location more important to you? If you start the planning process early enough (we recommend at least a year in advance of when you want to go), the program you choose will likely be the best program for you.
It is certainly possible to study off-campus for a full year. If you are considering this option and looking at two different programs, perhaps in two separate countries or locations, keep in mind that you will need to apply to both programs before you leave campus. Be sure you discuss this plan with your advisor to be sure that you will be able to meet your degree requirements while you are off campus. You will need to complete a Study Abroad Application.
Costs for study abroad vary by the program you choose.
Typically, for longer term programs, need-based financial aid from Hartwick will remain intact for students who participate in Hartwick-sponsored off-campus programs, affiliated programs, and exchange programs. Pending availability and whether you qualify, additional loan funds may be obtained to cover additional expenses. Typically, any financial aid from Hartwick not based on need (tuition remission, tuition exchange, academic scholarships, and athletic scholarships) will not apply to off-campus programs of any type. Because each student's financial situation is different, it is important that you confer with the financial aid office as soon as you are at the point of selecting a program.
Most programs require you to apply the semester prior to the start of the program. Some programs are more competitive or popular and will fill up more quickly, so you should plan to apply sooner. If you are planning to study off campus for fall semester, you should apply early in the spring semester prior. Likewise for students planning to study off campus for spring semester, apply at the beginning of fall semester prior.
Your program sponsor will notify you if a visa is required for your program. Obtaining a visa can be a lengthy process, so don't delay. Coordinate with your program sponsor for the necessary guidelines and documents.
The National Passport Agency requires that all photos submitted with the passport application be of specific quality and size. Therefore, snapshots or cut-out photos are not acceptable. You can obtain passport quality photos from local merchants, such as your local post office, Walmart, or many of the major pharmacy chains.